Computer scientist Danupon Nanongkai appointed Scientific Member of Max Planck Society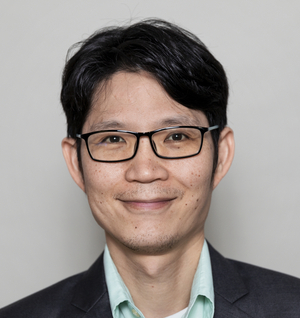 Danupon Nanongkai has been appointed Scientific Member by the Max Planck Society as of August 1, 2022. As a scientific director at the Max Planck Institute for Informatics, he will lead a department exploring fundamental issues at the frontier of algorithms and complexity theory.
Professor Nanongkai and his group are well-known for answering many long-standing fundamental questions in the theory of graph (network) algorithms, with a particular emphasis on algorithmic techniques that work across different computational paradigms such as distributed networks, dynamic graphs, and data streams. Their breakthroughs include the first efficient algorithms in decades for fundamental graph problems such as finding paths, cuts, and matchings.

Danupon Nanongkai grew up in Thailand and received a Bachelor's in Computer Engineering from Kasetsart University. He received his PhD in Algorithms, Combinatorics, and Optimization from Georgia Institute of Technology, USA, in 2011, with a thesis that won the Principles of Distributed Computing Doctoral Dissertation Award. Before joining the Max Planck Society, he was an Assistant and Associate Professor at KTH Royal Institute of Technology, Sweden, and a Professor at the University of Copenhagen, Denmark, and received the Starting Grant from the European Research Council (ERC). Under his mentorship, members of his group received awards such as the Distinguished Dissertation Award from the European Association for Theoretical Computer Science (EATCS), the best paper and best student paper awards at SOSA and ICALP, and the Google Fellowship.
Background Max Planck Institute for Informatics:
Since the foundation of the institute in 1990 it has focused on researching the mathematical foundations of information technology (algorithms and complexity, logic of programming) as well as developing new algorithms for various application areas such as computer graphics, geometry, program verification, databases and information systems and bioinformatics. More recently, the institute's research also includes internet architecture and artificial intelligence in connection to computer vision. With publications at the highest level and the education of excellent young researchers, the MPI for Informatics plays a major part in advancing basic research in computer science. Due to the large number of high-quality publications, MPI-INF is one of the most cited institutes in Germany.

Background Max Planck Society:
The Max Planck Society is Germany's most successful research organization. With 29 Nobel Laureates among the ranks of its scientists, it is on equal footing with the best and most prestigious research institutions worldwide. The more than 15,000 publications each year in internationally renowned scientific journals are proof of the outstanding research work conducted at Max Planck Institutes - and many of those articles are among the most-cited publications in the relevant field. The currently 86 Max Planck Institutes and facilities conduct basic research in the service of the general public in the natural sciences, life sciences, social sciences, and the humanities. Max Planck Institutes focus on research fields that are particularly innovative, or that are especially demanding in terms of funding or time requirements.

Background Saarland Informatics Campus:
900 scientists (including 400 PhD students) and about 2100 students from more than 80 nations make the Saarland Informatics Campus (SIC) one of the leading locations for computer science in Germany and Europe. Five world-renowned research institutes, namely the German Research Center for Artificial Intelligence (DFKI), the Max Planck Institute for Informatics, the Max Planck Institute for Software Systems, the Center for Bioinformatics and the research cluster for "Multimodal Computing and Interaction" as well as Saarland University with three connected departments and 24 degree programs cover the entire spectrum of computer science.