20th Saarbrücken Women's Run
Saturday, May 20, 3 p.m Saarwiesen below the State Theater, 66111 Saarbrücken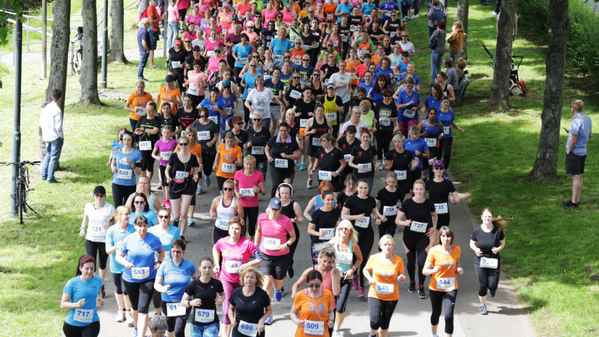 For the 20th time, the popular charity fun run along the Saar is taking place. Mayor Uwe Conradt will give the starting shots for the 10 km run, the 4.5 km run and the 4.5 km walking route in 2023.
Participation fee: €6 (girls and young women up to 18 years: €3), women's running T-shirt: €8
Organizers: State capital of Saarbrücken, women's office of the LHS, cultural office of the LHS, department for events and the KidS department, TV Rußhütte
Registration (from March 15th or April 1st) at: www.saarbruecker-frauenlauf.de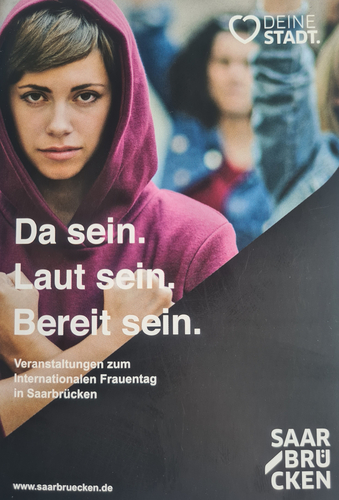 March 8, 2023 is International Women's Day - a day for fighting, discussing, celebrating. The Women's Forum Saarbrücken presents its demands for this special day with an information stand and an open microphone. We cordially invite you to watch, listen and have a say on March 8th at 11 a.m. on Bahnhofstraße (in front of Karstadt).
The mentoring program helps female migrants achieve their goals with the help of experienced mentors who are in the middle of life and come from all professional fields and social classes. The mentors help female migrants tap their potential for the labor market and find their place in society. MiNET offers female migrants a network of qualified integration and labor market experts, trainers and consultants who accompany them for a year. The program enables intercultural encounters at eye level and access to new (professional or private) networks.
The "Open Meeting" offers the opportunity to learn about the program and to meet mentees and mentors.
Women who are interested in becoming a mentor or mentee are cordially invited. Participation is free of charge. The meetings are held regularly. For dates and more information visit the Website.