Summer FUNKT 2022
22.08-26.08.22 and 29.08-02.09.22
For UdS students and Employees with elementary school children! Registration for FUNKT Summer 2022 is open. From August 22 to September 2, 2022, the Family Office of the UdS in cooperation with Guido Geisen's Lumbricus - UmweltEdutainment - Umweltbildung natürlich! organizes a vacation care for children of students and employees of the UdS. At FUNKT, children can playfully explore the forest for a week together with qualified supervisors, get to know new animals and plants, grill bread on a campfire, and much more.

FUNKT Summer 2022 is divided into 2 event weeks:
FUNKT Summer 1: 22.08.22 - 26.08.22
FUNKT Summer 2: 29.08.22 - 02.09.22

The week costs only 50 Euro for student's children (proof of current enrollment certificate). Employees pay 150 euros per child / per week. Single parents and parents in financial need can also contact familie@uni-saarland.de for possible funding.

Registration and further information: https://tinyurl.com/FUNKT2022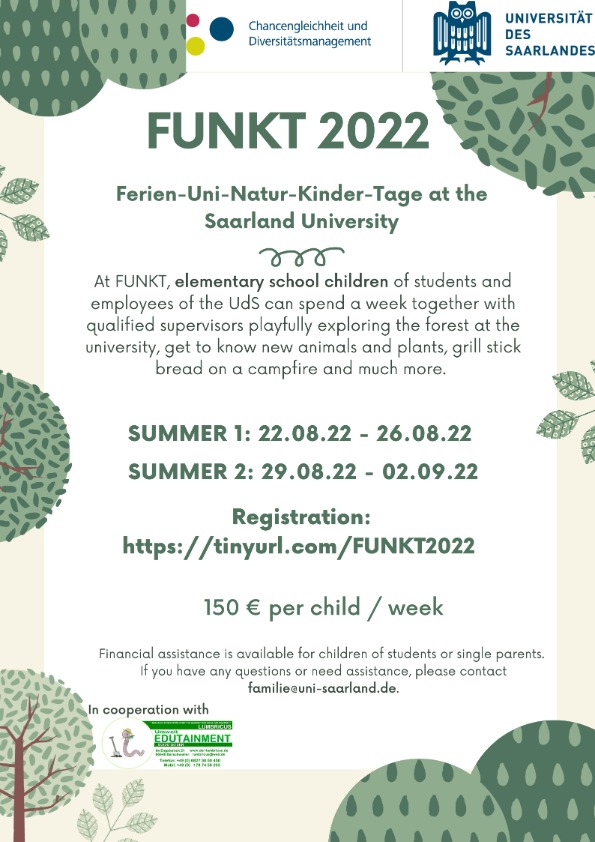 19th Saarbrücken Women's Run
Saturday, 28. May 2022 - 3:00 p.m
Dear running enthusiasts!
After a two-year break, the women's run is back this year and you are cordially invited to take part on May 28th, 2022!
Meeting:
Saturday 28 May 2022
Tee times:
From 15:00 clock
Start and finish:
Old Bridge/ Saarwiesen (below State Theater)
66111 Saarbruecken
Registration:
Online until Thursday, May 26, 2022, 5:00 p.m
at: www.saarbruecker-frauenlauf.de
Important:
Make use of ONLINE registration as well as cashless payment! Only in exceptional cases can the start fee and start number issue be set up parallel to the late registrations on the start day from 12:00 p.m. to 2:30 p.m.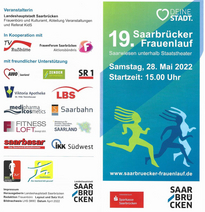 3rd Saarbrücken Europe Conference
May 12 and 13, 2022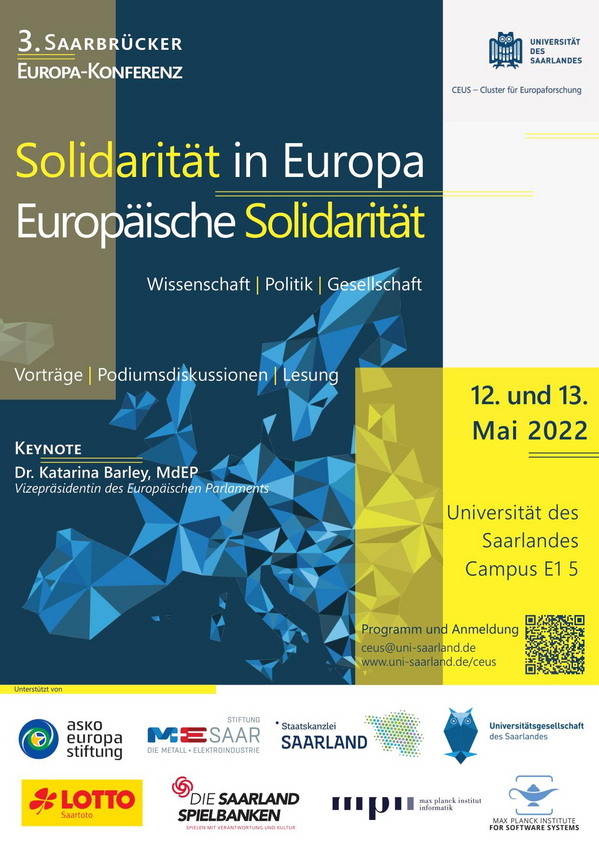 Solidarity in Europe - European Solidarity
Further information at: www.uni-saarland.de/ceus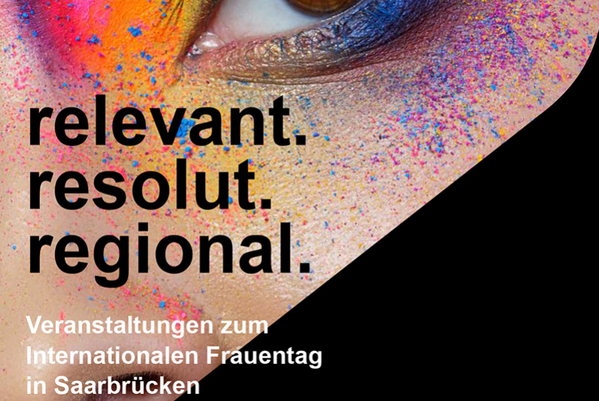 March 8, 2022 marks the 111th anniversary of International Women's Day. To mark the occasion, the member organizations of FrauenForum Saarbrücken and institutions, private individuals and associations have put together a diverse and exciting program.
Throughout March, under the title "relevant. resolute. regional", the important issues of our time will be illuminated and discussed in feminist terms. Politics and art, urban planning and homelessness, pornography and global justice, addiction and money, headscarves and self-defense - the topics of the individual events complement each other and highlight social disruptions and approaches to solutions in equal measure.
The program and further information can be found here.
Women theme month
29.10.-26.11.2021
Under the motto FEM*plus, the Women's Office and numerous organizers invite you to more than 30 dates between October 29 and November 26.
All Saarbrücken residents are welcome to attend the diverse events, workshops, lectures, readings and films. Registration with the respective organizer is required due to the limited number of seats.
The program of FrauenThemenMonat is available in many bars and cafes and can be ordered from the Women's Office of the City of Saarbrücken as a print version and as a PDF on the municipal website
https://www.saarbruecken.de/leben_in_saarbruecken/veranstaltungskalender/veranstaltungs_detailseite/event-615da771dbd10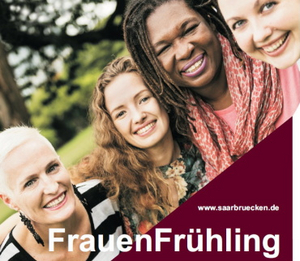 This year, the Landeshauptstadt Saarbrücken is organizing the FrauenFrühling (Women's Spring) together with the FrauenForum Saarbrücken. From March to May, a variety of events by women for women will take place, including discussions, workshops, films, lectures and actions. Some of these events are presented here. The complete program can be found here. All events will be in german.
---
06.05.21 Weil ich kann und weil ich darf: Verhandeln um Geld mit Dr. Janet Weßler
---
11.05.21 Corona: Eine Krise der Frauen*? mit Franziska Giffey und Josephine Ortleb