The Max Planck Institute for Informatics supports, as does the Max Planck Society as a whole, its employees regardless of gender, nationality, religion, handicap, age, cultural background or sexual identity. The diversity of our employees is the basis for the outstanding research performed at our Institute.
For further information: Max Planck Society equal opportunities.
MPS package of measures in the pandemic for workers with care obligations
---
Extension of the duration of the project "Kleinstkindförderung"
---
Election Equal Opportunities Officer
You will soon have the opportunity to elect a new Equal Opportunities Officer as well as two deputies for your Institute. The official call for the election will follow in the coming weeks.
The Equal Opportunities Officer works in a voluntary capacity.
Unfortunately, according to the Federal Equal Opportunities Act, only women are eligible and entitled to vote.
For the future, we will suggest that the elected Equal Opportunities Officers set up an Equal Opportunities Board, in which employees (of all genders) of different groups can participate, thus ensuring that the concerns of all institute members are heard and that the work is more evenly distributed.

We look forward to your candidacy!
If you are interested or have questions about the position, please contact us at equal-opportunities@mpi-inf.mpg.de.

Stay healthy!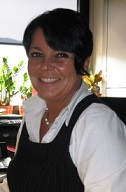 Alexandra Klasen-Schmitt
Equal Opportunities Officer MPI for Informatics
Room 114, Campus E1 5
D - 66123 Saarbrücken
phone: +49 681 9325-5700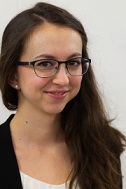 Anna Hake
Deputy Equal Opportunities Officer MPI for Informatics
Room 523, Campus E1 4
D - 66123 Saarbrücken
phone: +49 681 9325-3125
Plan for Gender Equality of the MPI-INF
The equal opportunities plan is part of the MPI-INF's efforts to create a working environment that takes into account the different life situations of the members of the Institute; it thus complies with the equal opportunities established by law.
For us, crafting equal opportunities policies means establishing and developing organizational and structural conditions within the Institute that make individual development opportunities possible for all members of the Institute. Our goal is equal opportunities for all employees, irrespective of their diversity. With this equality opportunities plan, we are continuing the Institute's individual needs policy, which has been successful for years.
The identification and, wherever possible, the removal of development barriers is one of the central common goals of the Institute. We encourage all members of the Institute to participate in the development of gender equality policies and, in this way, continue and improve equal conditions for all employees.

You can find the equal opportunities plan on our intranet.
Contact at the Max Planck Society